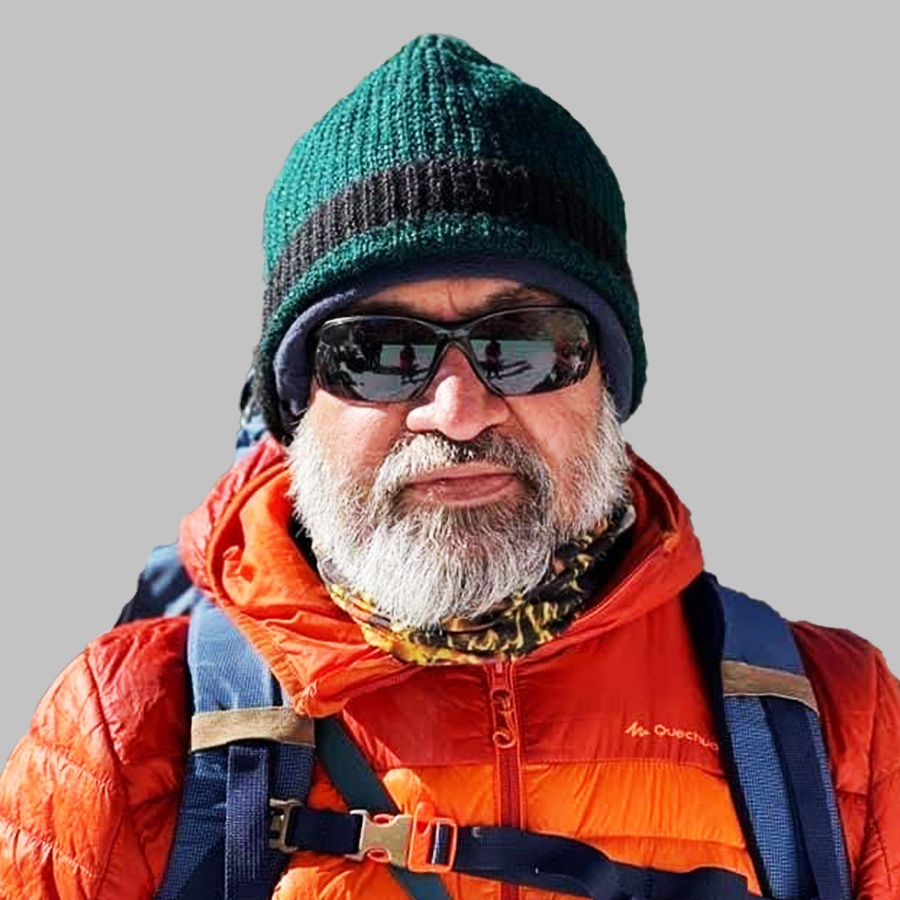 Navtej Matharu
Wanderer in the mountains, The Great Indian Himalayas
Worked for 30 years in the Travel industry and IT sector .The last assignment as CIO of Serco India. A life changing experience led to a change in lifestyle.
Fitness became a major focus of life and walking and cycling became part of the daily routine, my love for the mountains pulled me to start exploring the Himalayas. My first short trek was daunting but rewarding. This led to taking on the difficult high altitude treks in India and Nepal.
Have scaled the peak of Stok Kangri in Ladakh at 6,183 meters and walked  high passes like Pin Parvati 5,319 meters, Goecha La 4,940 meters, Parangla 5,600 meters, Panpatia Col 5,260 meters, Kalindi Khal 5,942 meters and Audens Col 5,490 meters expedition. Crossed fast flowing mountain streams and rivers and numerous glaciers including the famous Gangotri glacier. Last year visited the base camp of the highest mountain in the world, Everest in Nepal.
Day 3
Keynote
Navtej Matharu, Wanderer in the mountains, The Great Indian Himalayas